At IBISUN we are transparent, so we want to
show you the origin and properties of our
ingredients:

ALOE BARBADENSIS LEAF JUICE
Aloe Vera plant. It has refreshing properties, keeps the skin hydrated and moisturized.
ALUMINA
A natural mineral.
AQUA
Water, being of mineral source.

BENZYL ALCOHOL
It comes from plants and fruits such as jasmine, garlic and Ylang-Ylang, or apricot, almond, apple and blackcurrant. It is used in cosmetics to prevent the development of micro-organisms.

BISABOLOL
An essential oil found in wild chamomile (Matricaria Recutita). It has soothing, anti-inflammatory and healing properties.

CALENDULA OFFICINALIS FLOWER EXTRACT*
Calendula, annual herbaceous plant with yellow/orange flowers. It has healing, anti-inflammatory and antiseptic properties, as well as soothing and anti-irritant properties.
CAPRYLIC/CAPRIC TRIGLYCERIDE
Obtained from a vegetable oil extracted from coconut. Helps to soften the skin and acts as an antioxidant. Helps to bind the ingredients and works as a preservative to make the active ingredients in cosmetics last longer.

CETEARYL OLIVATE
Derived from olive oil. Has emulsifying properties and leaves the skin soft.
COCO-CAPRYLATE
A natural emollient derived from coconut, it is light and smooth in texture. It is highly absorbent and does not leave a greasy feeling on the skin.

DECYL OLEATE
This compound is obtained from oleic acid of natural origin, present in oils such as olive oil. It softens the skin and keeps it in good condition.

FARNESOL
Plant source, obtained from different essential oils such as linden and acacia flowers. In cosmetics it is used to improve the aroma. GLYCERIN
Plant source, although it can be produced synthetically. It has moisturizing, occlusive (protects the skin from aggressions), emollient (smooth skin and hair) or humectant (allows a product to maintain its fluid appearance) properties.
GLYCERYL CAPRYLATE
Plant source, derived from glycerine and caprylic acid. It has emulsion stabilizing and moisturizing properties.
GLYCERYL UNDECYLENATE
A compound consisting of glycerol with undecylenic acid which may be derived from castor bean and rapeseed. It acts as an emulsifying agent and has wetting properties.
PHYTIC ACID
Organic acid of plant source, mainly from seeds. Acts as a moisturizing agent and antioxidant.
POLYGLYCERYL-2 DIPOLYHYDROXYSTEARATE
A natural emulsifier that allows the physical filters in sunscreens to emulsify.
POLYGLYCERYL-3 DIISOSTEARATE
A natural emulsifier for emulsifying physical filters in sunscreens.
POTASSIUM SORBATE
This salt of sorbic acid. It is an excellent natural preservative and is fully approved in Bio.

PROPANEDIOL
It is a natural moisturizer. It is ecologically sustainable. It is obtained from the fermentation of corn sugar, or synthetically.

ROSMARINUS OFFICINALIS LEAF EXTRACT*
Rosemary, from the Lamiaceae family, native of the Mediterranean region. It has antibacterial and antioxidant properties and improves skin circulation.

SALVIA OFFICINALIS LEAF EXTRACT
Sage, from the Lamiaceae family. It has soothing, refreshing and antioxidant properties.
SODIUM BENZOATE
This is an antibacterial and antifungal preservative. It can be obtained from fruits such as apples or plums, or from benzoin resin or other plants.

SORBITAN OLIVATE
Derived from the fatty acids in olive oil, esterified with sorbitol. It is an emulsifying agent that prevents dehydration.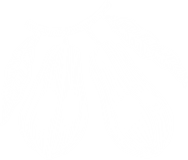 STEARIC ACID
It is extracted from plant fats. It is one of the main components of cocoa butter and shea butter. It is used as a cleansing agent, thickener and emulsion stabilizer.

THYMUS VULGARIS FLOWER/LEAF EXTRACT*
Thyme, aromatic evergreen shrub. It has properties that promote blood circulation and is antimicrobial.
TITANIUM DIOXIDE
A natural mineral that acts as a UV filtering ingredient in sunscreen.
TOCOPHEROL
Vitamin E. Of plant source such as sunflower or wheat germ oil. It has antioxidant properties.
XANTHAN GUM
Naturally occurring polysaccharide derived from the fermentation of corn. It is used as an emulsion stabilizing agent.
ZEA MAYS STARCH
From plant source. Helps to prevent the harmful effects of external factors on the skin. Increases or decreases the viscosity of cosmetics.
ZINC OXIDE
A natural mineral that acts as a UV filtering ingredient in sunscreen.